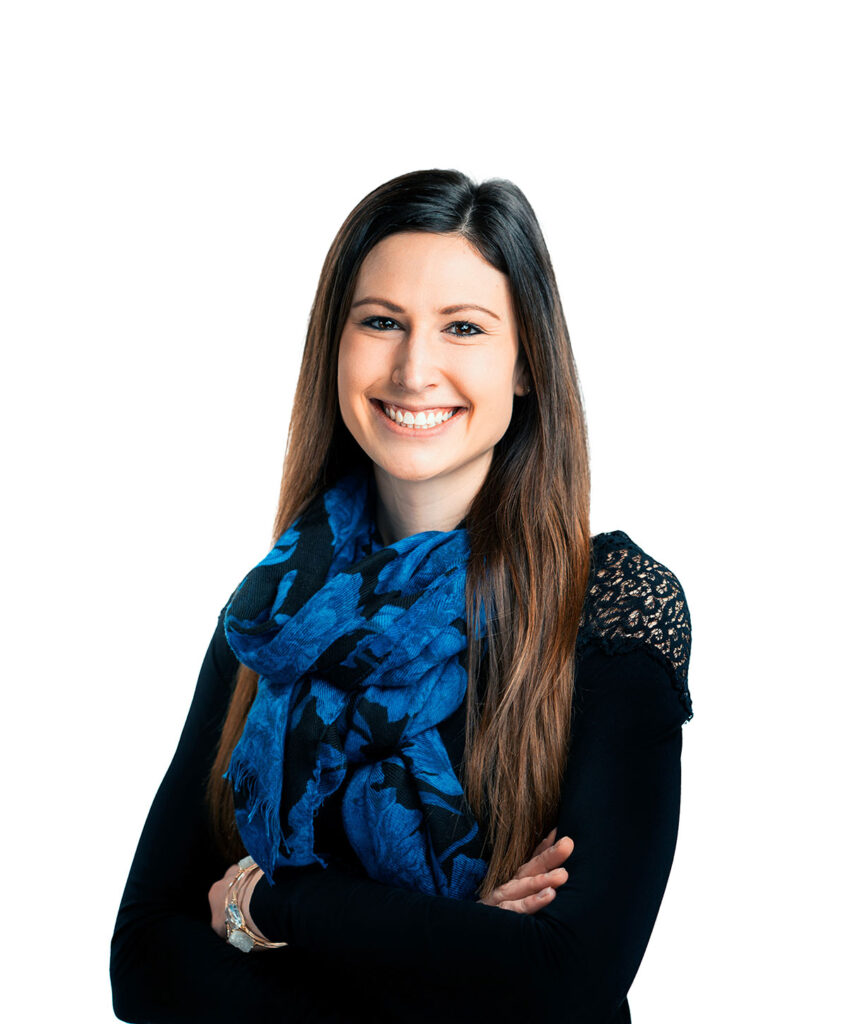 As VP of Marketing, Kathryn keeps our entire organization on brand, consistent and forward-thinking through all facets of our day-to-day. As a seasoned marketer, Kathryn has a keen eye for detail and a tenacity for excellence. She understands the importance of quality branding while focusing on purposeful outcomes, not only for WE, but for our partners.
Kathryn has worked closely with many of our partners as an integrated part of their teams supporting strategic branding and marketing initiatives. During her tenure as marketing director for our partner AeroFlexx, Kathryn ran the entire marketing operation from strategic direction to final execution, including digital, print and social campaigns, trade shows, public relations, asset development and creation. Kathryn helped launch AeroFlexx from conception to a nationally-recognized brand.
Kathryn was also a key support to WE's partner, iA, helping them rebrand from a storied, family-run business to an impact-driven, innovative company. From building a new, state of the art website, to carefully crafting intentional messaging and communications, to developing intriguing trade show installation concepts, Kathryn helped iA strengthen their reputation and expand awareness of their product offerings.
Prior to joining WE, Kathryn worked at The Gorilla Glue Company in their marketing department for O'Keeffe's where she ran digital marketing and PR initiatives. Prior to that, she sat on KAO US's International Marketing Department running all international marketing needs for distributors in Mexico, Latin America and the Caribbean. Kathryn also has experience as an entrepreneur, co-founding the handbag line, Holly & Tanager. Kathryn majored in Marketing & Entrepreneurship at Xavier University and also played on their Division 1 varsity volleyball team. Kathryn serves on the board of Westcott House, a Frank Lloyd Wright home focused on promoting historic preservation and inspiring creativity and innovation through architecture and design education.