Click HERE to read the full article
In the U.S., more than 25 million tons of plastic a year ends up in landfills. Polypropylene—the rigid plastic favored for deodorant containers and shampoo bottles—is one of the biggest culprits. Just 3% of it gets recycled—compared with about 29% for polyethylene terephthalate soda bottles—because of technical problems. Now a scientist at Procter & Gamble Co. thinks he's solved them.
It's difficult and expensive to rid recycled polypropylene of the smell of the product it housed in its first life. Some scents are particularly offensive, such as gasoline or moldy yogurt. And the recycled material ends up black or gray, which makes it tough to reuse in packaging, so it often ends up hidden away from the consumer's eye inside park benches and auto parts. "We really want to maximize the amount of recycled plastic we can use, but there's a psychology to this—we signal to consumers safety and cleanliness with our products, so we can't sell stuff that is in gray or black bottles," says John Layman, a polymer chemist at P&G in Cincinnati who's been working on boosting polypropylene recycling for a decade.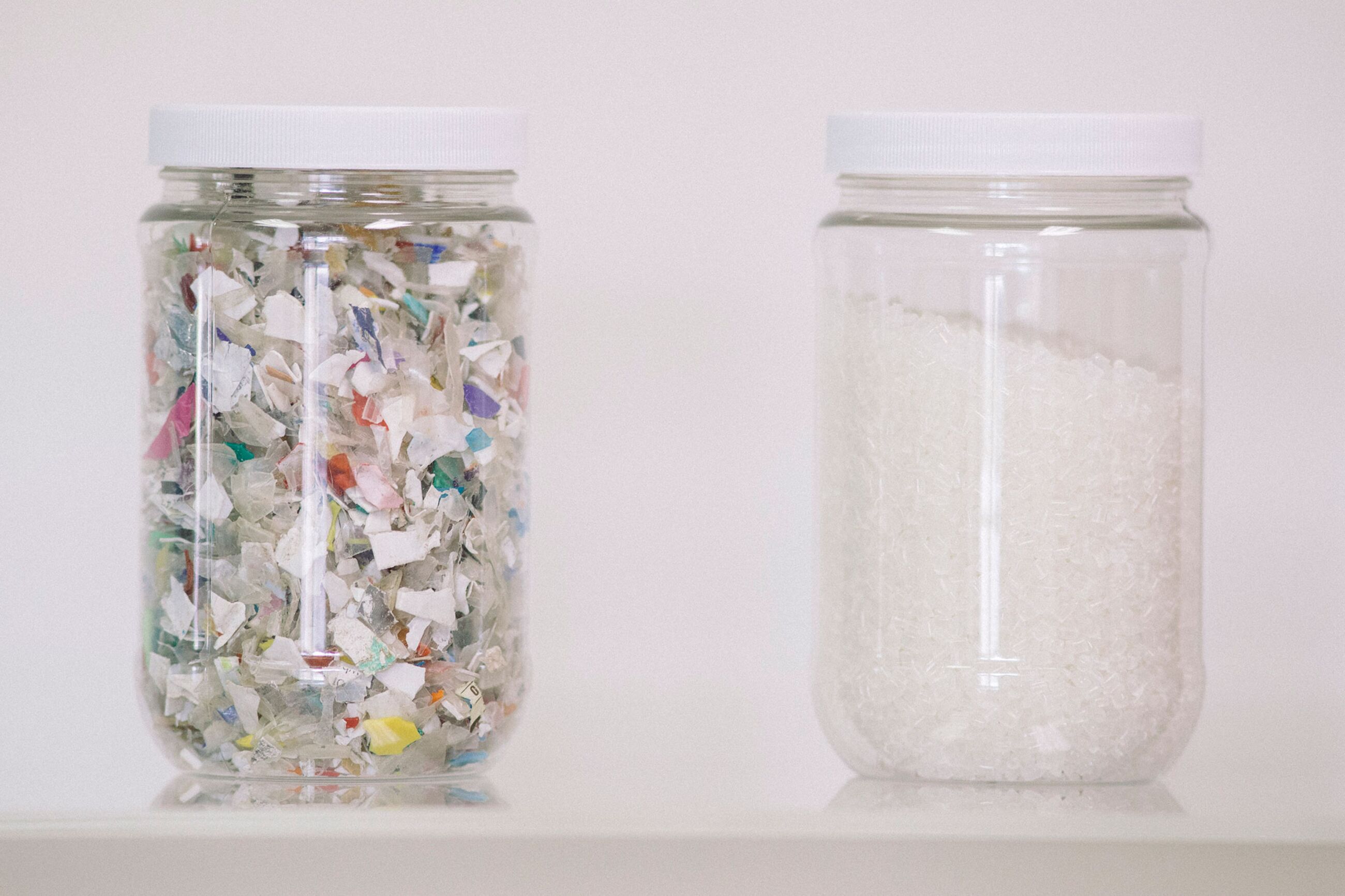 Layman long focused on a sandwiching technology that's allowed P&G to place recycled plastic between layers of virgin plastic in Tide laundry detergent bottles since the 1970s. At best, that technique brings the amount of recycled material in a bottle to about 25%, and it doesn't work if you're trying to make a product in an injection mold—like a toothbrush.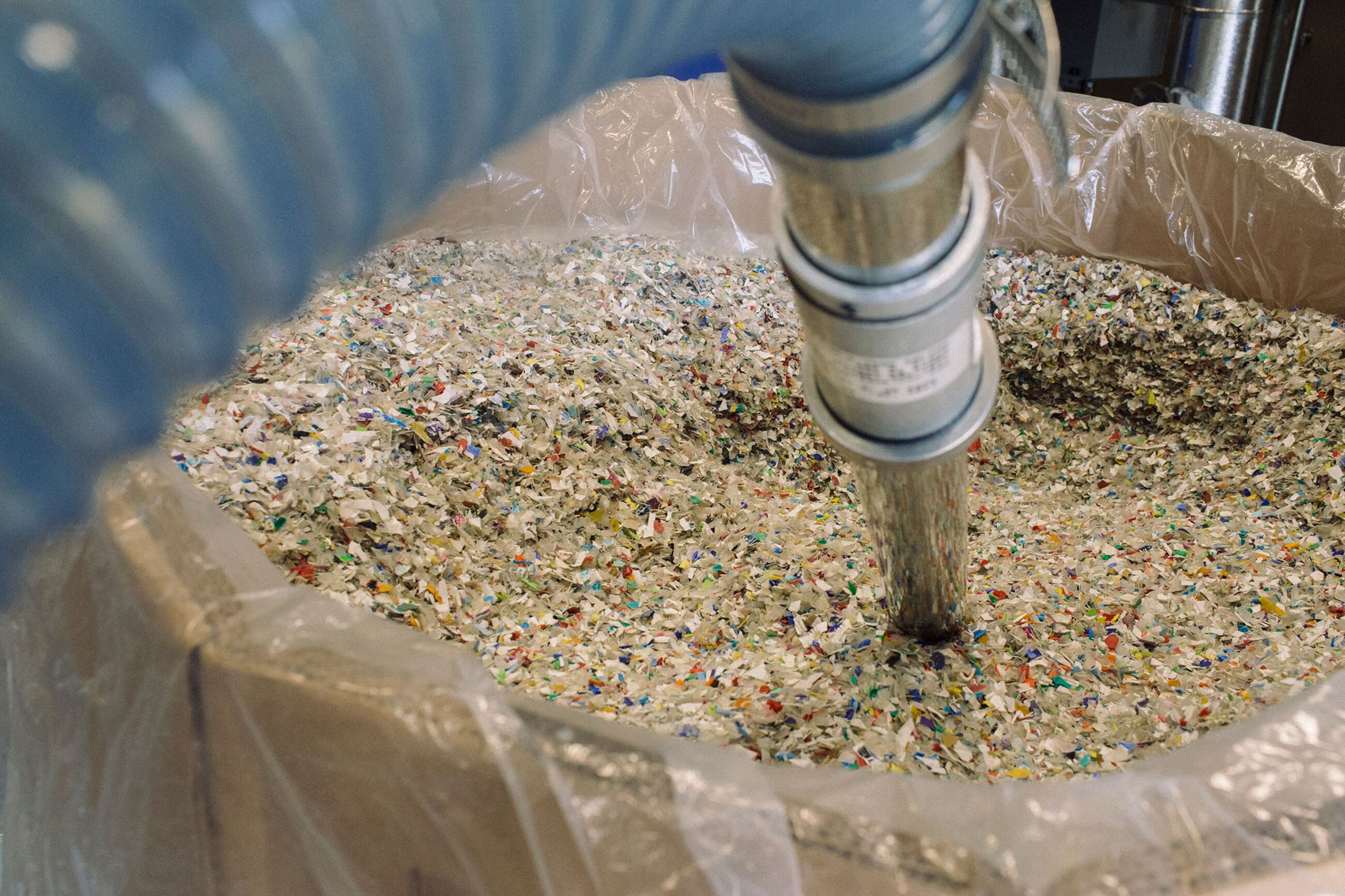 Around 2010, Layman turned his attention to cleaning up the polypropylene. He says he developed a process that purifies the plastic at the molecular level to produce clear, odorless, nontoxic pellets that can be used to make a 100% recycled bottle. The system requires only about one-seventh of the energy used to make virgin polypropylene.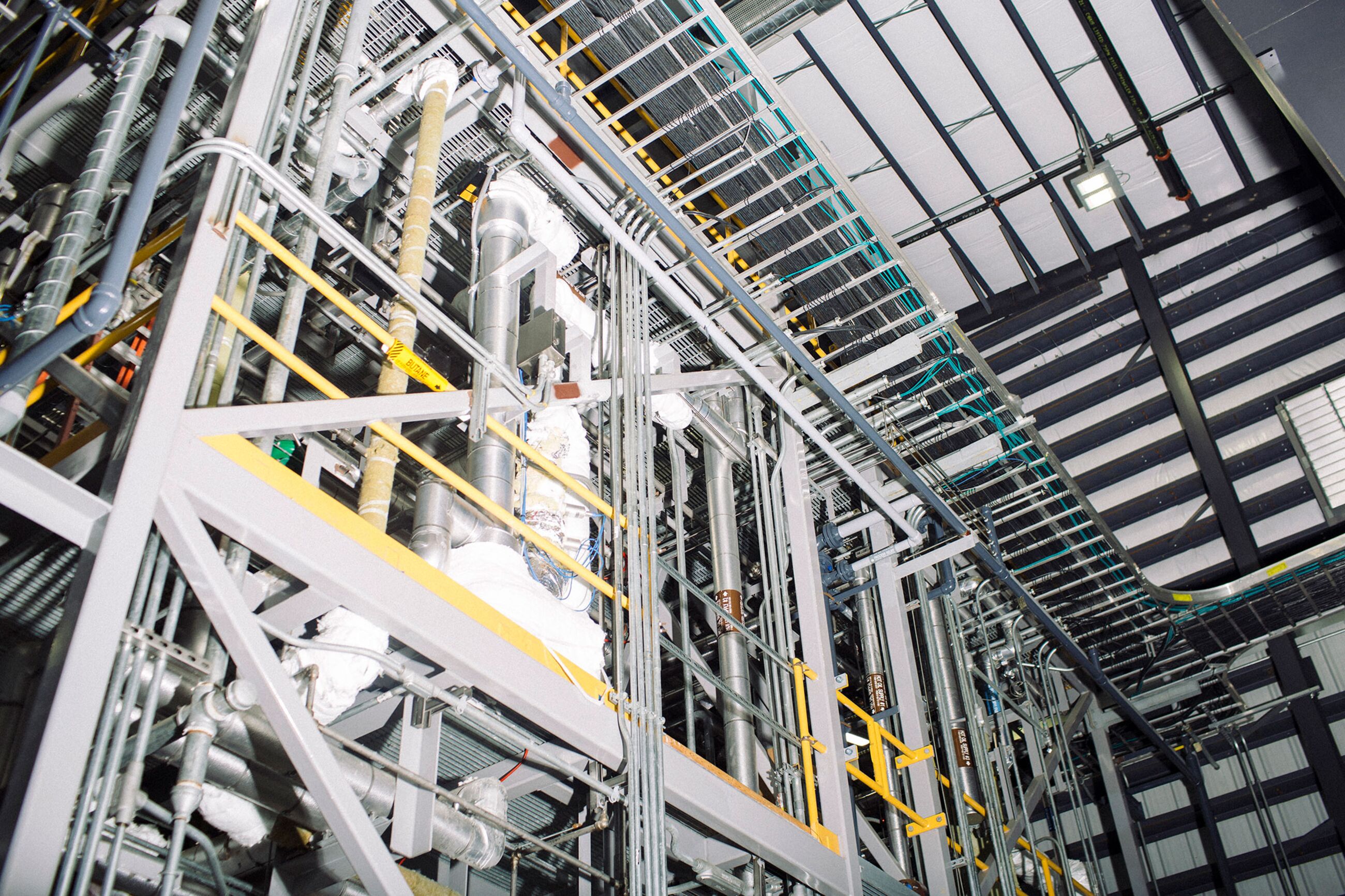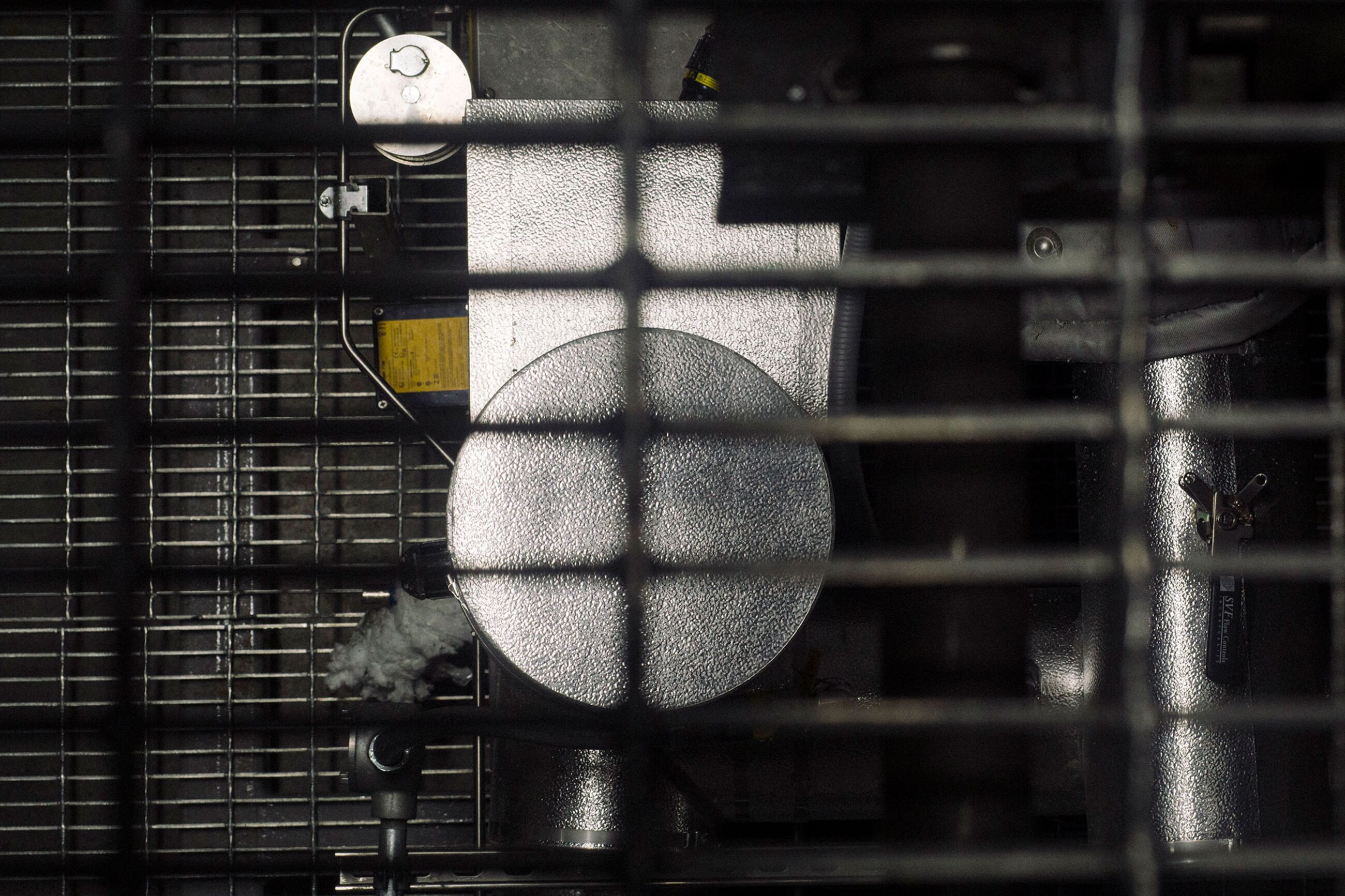 Procter & Gamble, wanting to get the product to market quickly, licensed Layman's technology to a startup backed by Gregory Wasson, former chief executive officer of Walgreens Boots Alliance Inc. The company, now called PureCycle Technologies, deployed the process at a commercial scale for the first time in July at its $300 million plant in Hanging Rock, Ohio, where it expects to be able to process 119 million pounds of plastic waste a year.
PureCycle has signed contracts with P&G, Milliken, Nestlé, and L'Oreal to produce the plastic and has presold more than 20 years of output from its first plant. PureCycle says it hopes to expand to other cities in the U.S. and Europe in the next few years.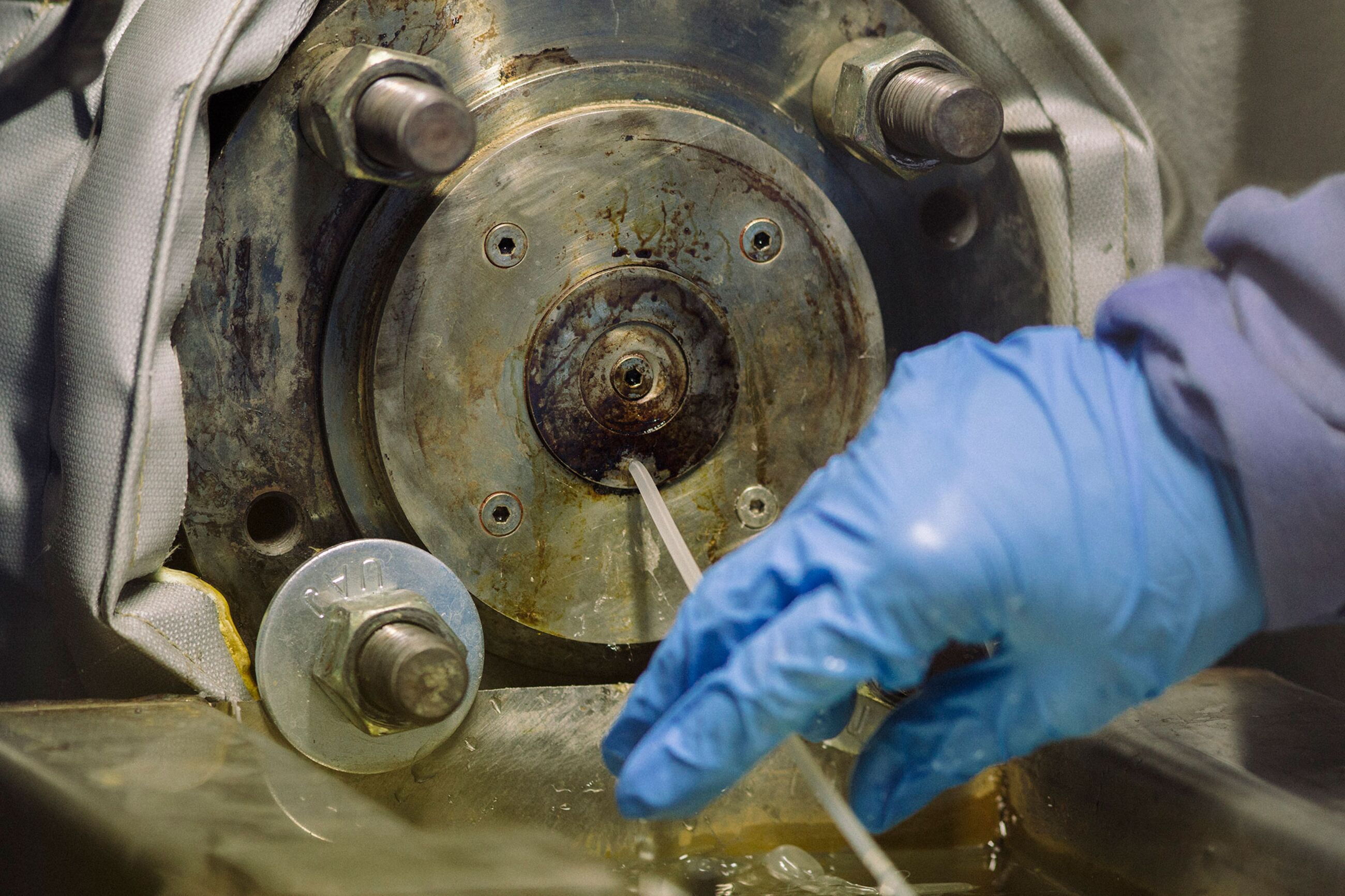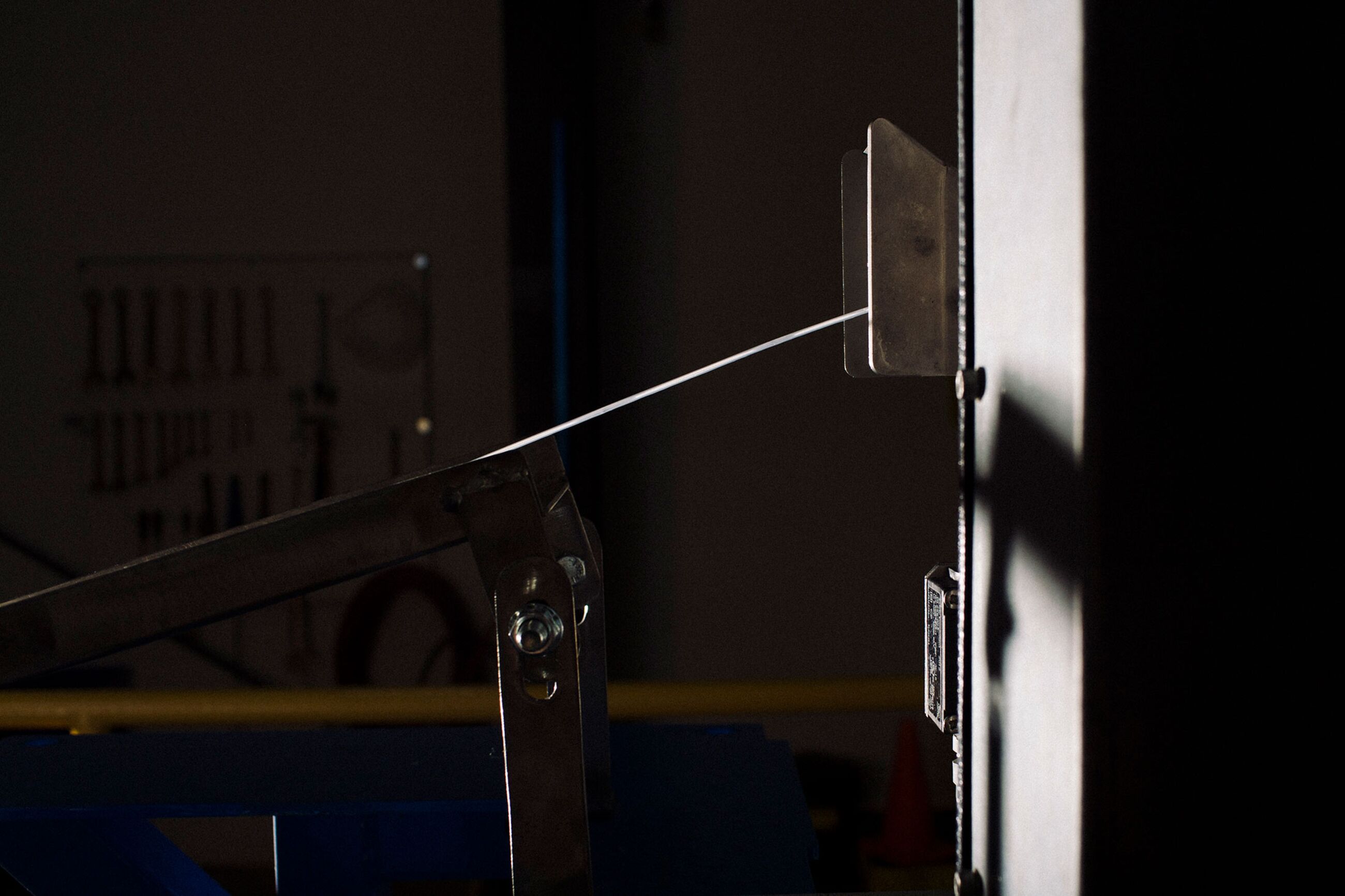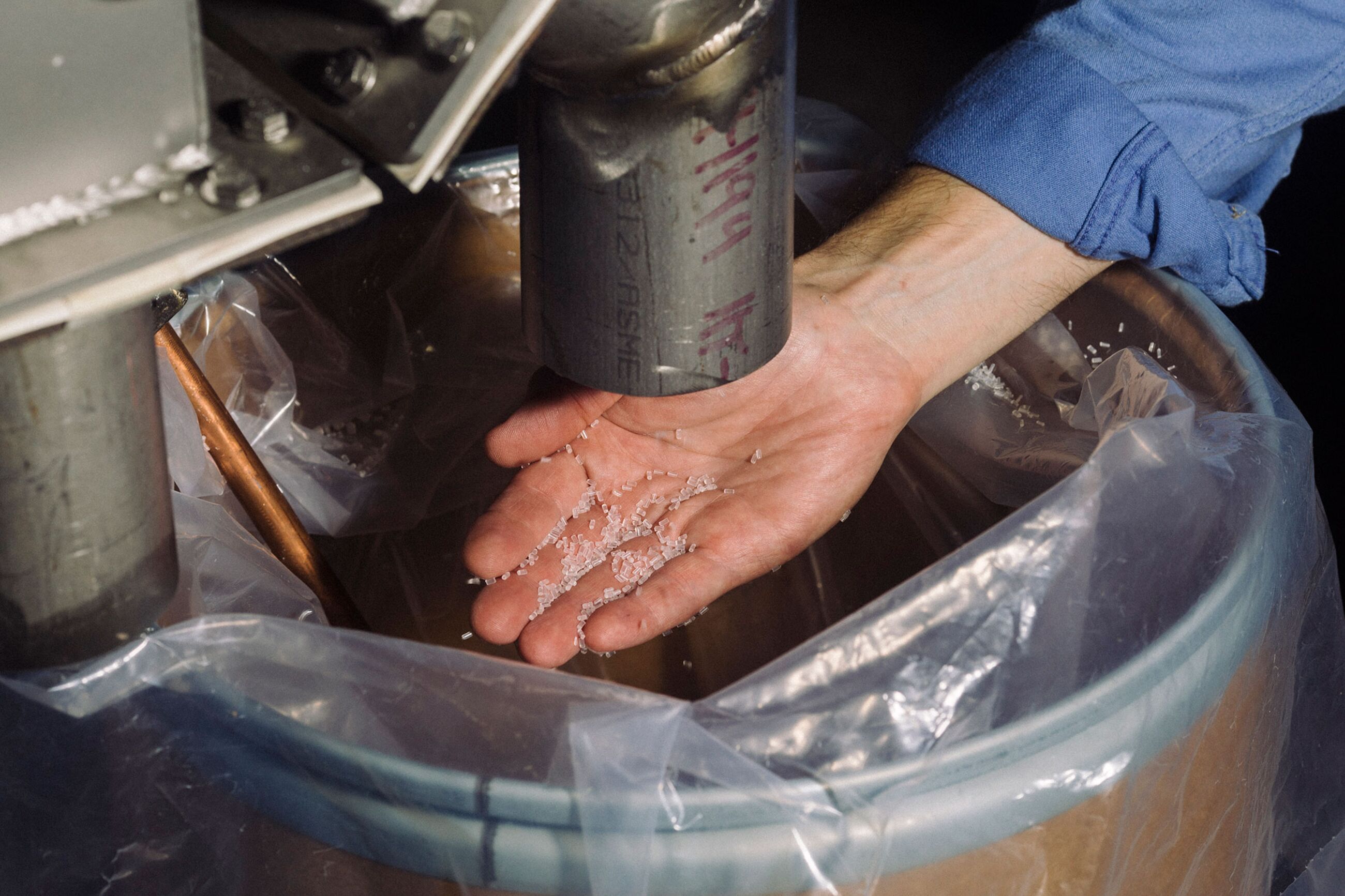 The company has found a way to run almost any product made with polypropylene through the process, so it can use materials most traditional waste haulers won't attempt to recycle. It's run broken hangers, old carpets, and even a disposable diaper through the cleaning process in trials to test how it works with hard-to-recycle products, and found it still produces pristine, clear plastic. The company is focusing on recycling carpets for now. "Part of the reason this waste hasn't been collected before is because there weren't consistent acquirers of that waste stream," says CEO Mike Otworth. "We hope to change that—as long as it's got a high percentage of polypropylene, we'll be able to clean it up."