"Foxtrot is the next-generation corner store. We curate our menu to fill our digital and retail shelves with the best craft beer, wine and spirits, plus lots of great fresh food, desserts and sundries – and strive to provide not only a better shopping experience, but a place to encounter and discover your new favorite brands and products," said Foxtrot CEO and Co-Founder Mike LaVitola.
Foxtrot is a mobile app, online store, and brick and mortar, all rolled into one amazing experience – and changing your expectations of your local corner store.
What expectations are they changing?
For one, you can go online or through their app, order what you need, and it will be delivered within one hour. Then you have the stores – they provide a highly curated experience with quality products, great music, and even a coffee shop. "Our store is meant to be both a showcase of the brands and a great place to hang out and grab a cup of coffee," said LaVitola.
[am-column-group align="" ratio="1-1-1″] [am-column]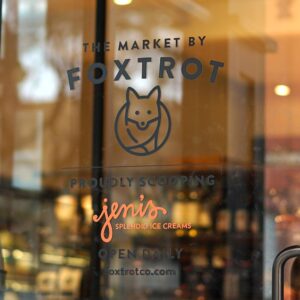 [/am-column] [am-column]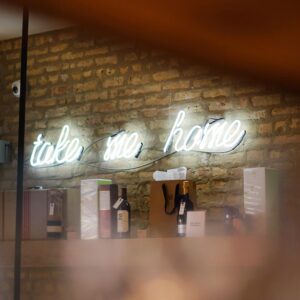 [/am-column] [am-column]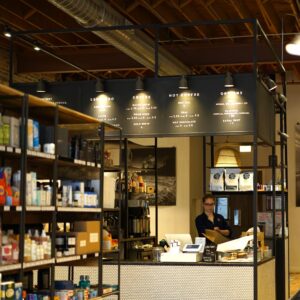 [/am-column] [/am-column-group]
It was founded in 2013 by co-founders Mike LaVitola and Taylor Bloom. Mike is the CEO and received his MBA from Chicago Booth, while Taylor is the Lead Developer and has a Masters in Computer Science from University of Texas at Austin. Together they make a great team with a vision to continue expanding the company and making their customers' lives easier.
Look out for Foxtrot on your next trip to the West Loop or Lincoln Park. They recently opened a store on Armitage Avenue, which features a Jeni's Ice Cream shop. According to LaVitola, "We started the company with the mission to create the best menu of these items in Chicago and make getting these items to people as easy as possible."
Check out the stores and download their app!